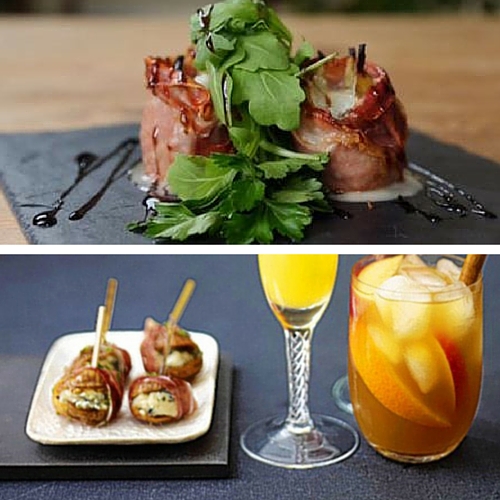 Dolcelatte-Stuffed Figs may sound like one of the fanciest canapés in the world, but in actual fact, they're incredibly simple to make and take just fifteen minutes, with a grand total of two steps to accomplish these delectable snacks. Saying that though, they still possess the ability to impress your guests with their excellent presentation, not to mention the ability to satisfy your guests hunger as they wait for their main course, or a drink at the roulette wheel! Perfect for any fancy or prestigious event you might be hosting, why don't you have a go at making them yourself following this easy recipe!
This recipe makes sixteen canapés. For this you will need…
– Eight slices of prosciutto
– Eight teaspoons of dolcelatte cheese
– Sixteen dried figs
– A handful of chopped parsley
Method:
Figs have a hard core. For these canapés, you will need to remove this core from the centre of the fig. Using a small but sharp knife, cut a pocket into each of the figs. Once you have done this, you will need to fill the pockets with half a teaspoon of dolcelatte cheese.
Following this, you then need to take the prosciutto and cut it length ways, in half. Wrap this around the stuffed fig, over and over as though it's a small parcel. Your Dolcelatte-Stuffed Figs are now ready! Present them on a large dish and scatter the chopped parsley over them in a sophisticated fashion and serve to your guests. Another version of this recipe can be found here.