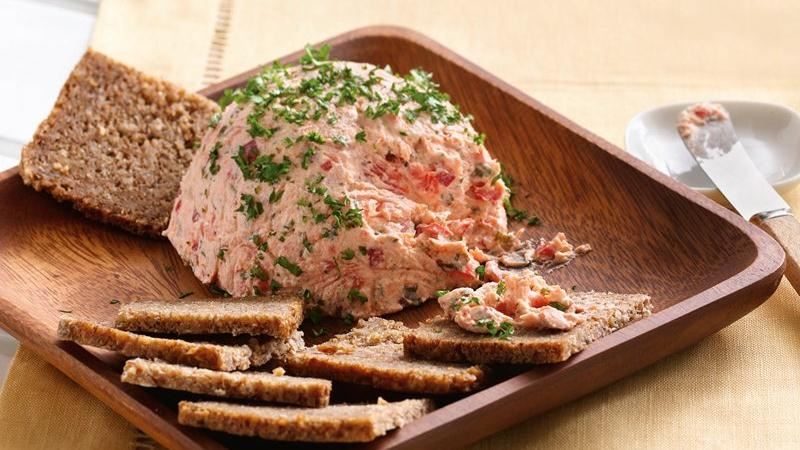 Pate comes in many forms but perhaps smoked salmon pate is the most delicious kind of all. Have this at a dinner party with friends, spread on crackers, for a quick and easy yet utterly delectable snack.
This pate recipe makes enough to cover around 18 crackers quite generously. The pate can be made up to five hours before it needs to be served as long as it is kept nice and chilled in the fridge until serving time. Pre-spread the crackers up to 30 minutes before serving them and then leave them in the refrigerator so they stay chilled.
For this recipe, you will need the following:
50 g of small cooked and peeled prawns
50 g of smoked salmon trimmings
125 g of smoked salmon pate
18 shop bought crackers (or more. Type of cracker is up to you)
Black pepper
Lemon juice (this is optional seasoning)
Method:
1) Empty the entire packet of smoked salmon pate into a bowl and mix in both the smoked salmon trimmings and the cooked and peeled prawns in their entirety, stirring them in thoroughly until you've created quite an evenly spread, chunky mix.
2) Add in as much or as little black pepper and lemon juice as you would like to give your pate some extra seasoning. This is all down to personal tastes so if you're serving to guests, make sure you know what kind of seasoning they prefer too!
3) Leave the pate in the fridge for a few hours in order to give it some time to chill.
4) When the pate is ready to serve, pour the fish pate into a small dish and serve alongside your crackers or, if you wish, pre-spread the crackers with the pate and serve them up canape style to your guests.